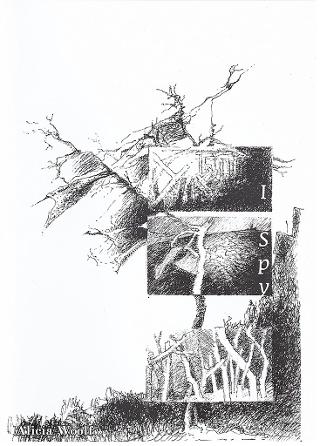 Alicia has been weaving poetry since childhood.
This book, I Spy, was first published in 2002 from poems written in the preceding ten years. It was a short print run which quickly sold out. The Atlanta Georgia poetry group The Usual Suspects (amongst them excellent poets John Robinson, alias Widgett Walls, Jolie Simmons and Mike Langford) showcased the poems at the Backdrop Gallery on Oct 4, 2003, inviting Thomas-Woolf to read to a packed audience.
The National Eisteddfod Association subsequently used two of these poems in its high-school programme.
New print and e-book editions will be created sometime in 2016.