SHIFTER WORDs
Neuro Linguistic Programming is a way of using language to change the way you think for the better. Countless people have used it to literally transform their lives. Alicia Thomas-Woolf uses it to help adults and children radically improve their happiness and ways of being in the world. To do this, she lectures and coaches (both in person and over the internet, see below.)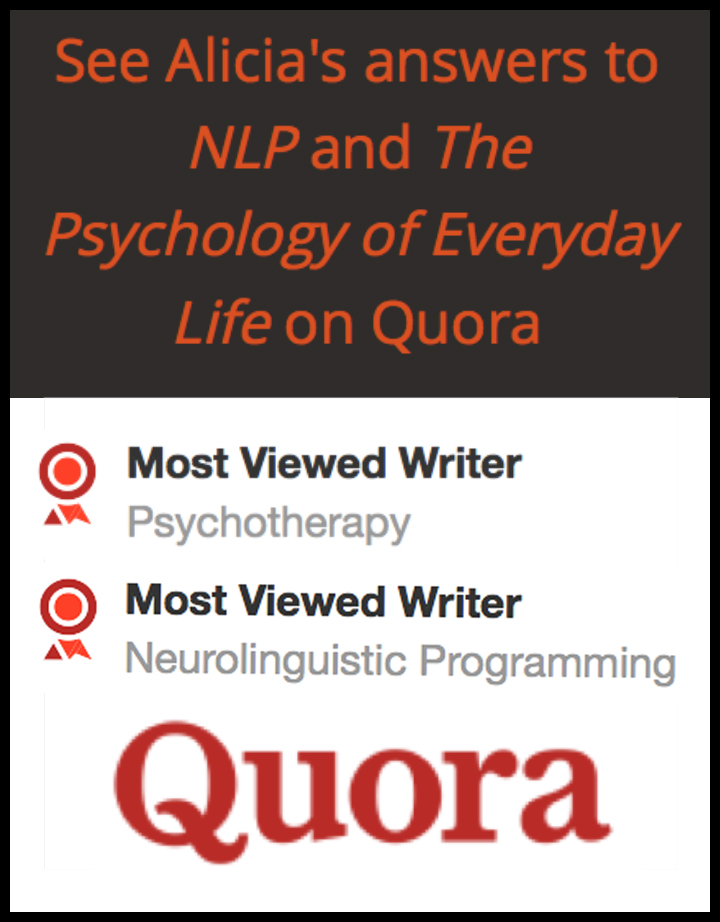 Just published is the anti-bullying prevention systemic tool Powerful, developed by Alicia specifically for very young children. It has already been inspiringly successful in turning around children who have been victimised, by teaching them how to empower themselves through a combination book/song/action activity. Order Powerful.
"The Powerful system is BRILLIANT!"
Carla Haarburger Nursery School Teacher | Sleep Therapist | Nanny & Me Facilitator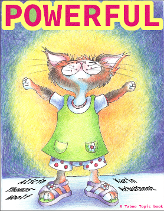 Coaching, Personal Sessions & Workshops
Alicia offers coaching, personal sessions & workshops.
Life coaching consists of ongoing sessions that polish every facet of your life. Personal sessions, usually one or two, help with letting go traumas, phobias, unwanted memories or emotions, bad habits (such as nail-biting), tempers, stress, and stuckness; achieving goals, studying, motivation, peacefulness and just about anything emotional you can think of. Workshops help parents become people who parent better and with more happiness.

Be warned: having a session can transform your life.

Up-coming courses
Parents and Magical Communication
Date: Tuesday 08 March 2016


Start: 09:00 – 12:00 (please arrive 15 min before start time!)
Where: Details provided with booking

Cost: R500 per person.

Space is limited; payment books places.
PERSONAL RECOMMENDATIONS
"I was always very quick to anger. I felt like I should talk once, next time somebody bleeds. My family felt it, they were too scared to come to me if there was something wrong. My staff felt it; they felt micro-managed and we would always stay many hours later at a client's site to make sure the work was done. I was living my life an agitated person, hard on myself and hard on others. What a waste of time and breath, all that fighting. I met Alicia in 2007, we were doing work together. She saw me get agitated, saw me and my staff working long hours. She asked me if I would like to get everything I get done without the agitation and in better time. I said, surely. We spent some hours talking. I felt calmer. Actually, I felt good, peaceful. The days went by and life went on the same and the peace stayed in me. People around me noticed. I don't know how long after that things changed, but they did. The long hours only happened in emergencies. Things at home became better. Many years later, the peace is still in me. My staff work normal hours (most of the time) and know I trust them. They take pride in that. The work gets done. My wife, my kids, we are happy and relaxed together. They come to me, they know they can trust me. I enjoy my life more."
Willie van der Laan, in conversation about that long ago session, October 2015
"Alicia is amazing. She has incredible insight and clarity. She comes from a place of such kindness, which is so important to me. My session was extremely powerful, yet gentle at the same time. I didn't quite feel it until the next morning; I felt really different the next morning. It was a wonderful feeling... I was just all of a sudden out of the fog. Before the session I felt like I was sitting on the bottom. The process lifted me up. Today I have movement in my energy and thinking. Now I can move forward with clarity."
Leemor Daniel-Lombard, November 2015
"It was 2009 and I was going through a really rough time in my life, with regard to both with my health and other aspects of my life. Alicia told me about NLP and offered to do a process with me, I decided that it could not do my current situation any harm so I tried it out. I was looking to connect with the stronger side of myself that I knew was lurking somewhere inside myself. I went into the process unsure of myself and who I am and I came out of the process having more confidence and feeling like an Amazonite, ready to take on what the universe was going to throw my way. This [strong] part has stayed with me from that day till today over 6 years later. Habits are like highways; they are not build in a day, so one is not able to change habits in a day but over time."
Carla Ralph, via e-mail, reflecting on how radically life can change and current happiness. November 2015

"Before the session, my life was discordant and unharmonious. I felt a lot of anger and was very quick to react; I would just flare up. This affected my faith, my life. I wanted my life to flow and to have flow in my life. I wanted to feel integrated, rather than be continually mired in huge drama. The session began a catalyst of healing. It created a consciousness in me of where I wanted my life to go. Afterward I kept hearing the word 'flow' and seeing it everywhere. My life since then has been a journey of healing."
Vanessa Abro, telephonically musing on the life path she's been traveling since 2012. October 2015
THIRD-PARTY RECOMMENDATIONS
"My son had two sessions with Alicia regarding his university studies. I noticed quickly that he increased in his confidence, that he could do what he needed to do. He became more focused. His marks improved and he no longer had to write supplementary exams. As a parent I am grateful. I feel more relaxed that he stands stronger on his own two legs, I don't have to convince him that he can do it anymore."
Mirjam Westerveld, Physiotherapist, a parent who feels the difference. November 2015
Teacher TRAINING RECOMMENDATIONS
"On Monday afternoon the 19 October the teaching staff attended a lecture given by Alicia Thomas-Woolf on NLP, Neuro Linguistic Programming. It was a most informative and worthwhile lecture on how to talk so others listen, how to reframe what you say by stressing the positive, not to use negative words, to anchor your instruction with a specific time. She also read the book she had authored on Bullying and the teachers interactively performed 'Power Poses' to her song on how to empower yourself against a bully. One cannot change the bully, but you can change your reaction to them. Thank you Alicia!"
Minnie Bersohn Pre-Primary School, 2015
Parents AND MAGICAL COMMUNICATION WORKSHOP RECOMMENDATIONS
"You are amazing. Thanks so much for your informative workshop! Your Powerful anti-bullying system is ground breaking. It puts the kids in their power. I believe it will be massive, a world wide phenomenon."
Tanya Sachs | Parent | International Professional Image Consultant, Trainer and Speaker
"Loved the course and have had some positive experiences this week just by using some of your tools. Go out there and make the world a better place and help as many moms as you can to help their kids feel powerful."
Sara Abro | Parent | 32Gi Specialist | Event Coordinator

"I highly recommend the course. It is very enlightening and forces you to have language awareness and to consider its effectiveness. The anti-bullying concepts were mind-blowing. Really a whole new way of thinking for me."
Jodi Neu-Ner | Parent | Lawyer
"Thank you for an enlightening evening. The information is brilliant and the tools I've walked away with are life-changers."
Leemor Daniel Lombard | Parent | Founder I Play I Learn
"I highly recommend Alicia's NLP workshop to all moms and dads who would like to communicate better with their children. Alicia provided practical, useful examples and tools on how to enable us to to talk to our children so they will listen. The Powerful story and song added to the course tremendously by providing an energetic, empowering means of dealing with bullying."
Michal Sirton | Parent
"An amazing, jam-packed, empowering short course that left me wanting more."
Samantha Behrmann | Parent | Industrial Psychologist
"Brilliant work. Your short course was excellent."
Dean Abro | Parent | 32Gi Founder

"I would like to highly highly recommend Alicia Thomas-Woolf's NLP workshop on her 'Powerful' system and how to communicate effectively, especially with your children. It was interesting, informative and experiential. An absolute must for any parent."
Stacey Zaidel Lewis | Parent | The Divorce Source
"Being a magician, I spend a lot of time with youngsters. Bullying and self-esteem have always been an issue for kids, even more so these days. Not enough is being done to help with this so I was very excited to hear that you have put together a program and especially one that is aimed at younger children. Prevention is better than cure so getting the message to them at an earlier age is vital. The song that you have written is strong and exciting and I can see kids just loving to sing along and participate. The moral in the story is easy to follow and the song will provide young ones with a 'powerful' tool to cope with victimisation and low esteem; your book and CD combination is going to be a hit. I encourage new parents or parents who are looking for advice and help with their parenting to do this course."

Darin McDowall | Parent | Entertainer | Darin the Magician